16

Rating
79

views
26

Likes
8

Comments
Motherhood can be challenging for everyone, whether you're a first-timer or an old pro. If so, you are not alone. According to a survey conducted by the Pew Research Center, 71 percent of women face a lot of pressure to be physically attractive besides the other pressures and responsibilities that come with being a good parent and having a successful career. It is difficult for women to feel as confident and comfortable in their own skin as they once did as a result of the changes they go through when they become mothers, whether they are for the first time, the third time, or even the fifth.
Besides that, there are always spit-up stains, chocolate smears, snot runs, and so on that come with being a mom. Though you might think that hiring a housekeeper, nanny, and every caretaker in the book is necessary for being a stylish mom, it is not. While you rock your motherhood responsibilities, you can start doing some things that will help you feel more stylish and confident. Here's our tips for you!
1. Use a dry shampoo
Mothers find it difficult enough to get their kids bathed on a regular basis, let alone to wash their own hair every day, so dry shampoo is their best friend. By using dry shampoo, you will feel fresh and mask the fact that you haven't washed your hair in a while, allowing you to maintain your style and keep your hairdos looking stylish without having to get in the shower, wash your hair, and wait for it to dry.
2. Finding the right clothing for you
The key is to find clothing styles that flatter your body type and accentuate your assets, since every body is different. Every body is different, and every body will be different from what it was after going through the changes associated with becoming a mom. For example, if your body type is more "pear shape", then you will be more comfortable wearing styles such as V-necks, bell sleeves, A-lines, and bootcuts.
3. Whenever in doubt, wear jeans
You'll be busy all day if you are a mother, which is a full-time job. You may be tempted to throw on some sweats or grab some basketball shorts and head out the door when you have a particularly busy schedule. You may need to do that every once in a while, but it's always best to wear jeans. Even if you're going to the grocery store, jeans will make your outfit look more intentional and make you feel more stylish.
4. Accessorize
With the right necklace, earrings, and jacket, even a plain t-shirt and jeans can be dressed up to look like an Instagram-worthy outfit. It doesn't matter how plain a dress may seem, the key to dressing it up is having a few staple pieces, such as necklaces, earrings, bracelets, belts, jackets, and hair pieces.
5. Learn how to perfect the 5-Minute Hairstyle
Having a child keeps you busy and takes a lot of time, so you have less time to do things like your hair. However, there are a number of other five-minute hairstyles you can learn, even if you're a busy mom, that will help you shake things up and maintain your style. Ponytails and braids are great hairstyles that you can use.
6. Simplify your makeup routine
There's no time to spend hours in front of the mirror applying concealer and foundation, contouring and highlighting, and getting the perfect wingtip for your eyeliner. There's always the little ones to chase after. You can still look stylish without putting in all the effort if you simplify your makeup routine instead of dropping it completely. With just tinted moisturizer, colored lip balm, mascara, and neutral colored shadow, you'll look and feel great and can finish your makeup in no time.
7. Get a manicure or pedi
Although winter is the worst time to have your toes painted, there's nothing like a fresh manicure and pedicure. Even though it sounds simple, fresh nails can make a huge difference to any outfit. Plus, you're a busy mom, so you deserve some time away to make your fingers and toes sparkle—even if you do them yourself.
8. Get the right haircut
Whenever you think of "the mom cut," do you think of bobs or long pixies? There's not one cut that's better for moms than another. For some moms, a low-maintenance pixie cut is perfect, but for others, it's a layer cut that's easy to bun or ponytail. You need to pick a low-maintenance haircut that's right for you and your lifestyle. Getting the right cut will keep you looking cool all day long.
9. Be you!
When it comes to style and fashion, there are tons of tips and tricks out there telling you what to do and what not to do. When it comes down to it, though, it's just about you. Forget about rules about how you should dress or what you should wear. It's about what makes you feel comfortable, confident, and stylish.
10. Give yourself a chance to feel good
Although style is an external expression, it begins on the inside. It is difficult to find time for yourself when you are busy and have so much to do, but taking the time to feel good on the inside will help you feel more confident. Confidence isn't just an internal thing-it can be expressed and shown on the outside as well.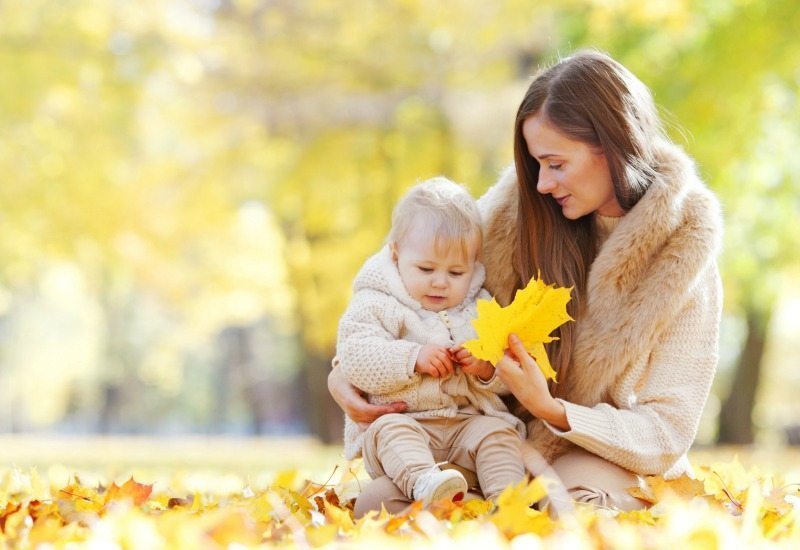 Keeping yourself clean and fresh is one of the secrets to looking chic.
Read also:
The 5 Best Self-Care Tips For Pregnant Women
The 10 Most Effective Ways For Moms To Practice Self-Care
Health And Wellbeing Tips For New Parents
Check Out These Other Interesting Baby Articles:
Sara Coleman Information
Featured Post
Essential Baby Products for Stress-Free Outings
November 10, 2023