3

Rating
22

views
17

Likes
6

Comments
Good Manners are people who show respect towards the feelings and sentiments of others living in their surroundings. They never differentiate between people and treat them equally. Well-behaving individuals are characterized by modesty, humility, kindness, and courtesy. The importance of good manners is that they will teach children respect and help them to gain respect from others. Thank you shows appreciation, and please shows thoughtfulness. Manners also display gratitude instead of entitlement, which can speak volumes about a child's character.
Today's fast-paced society is technologically driven, which makes it more crucial than ever to teach children manners. As parents, we have the responsibility of teaching our children social skills, how to interact politely with others, and how to treat others with respect as part of our responsibility. It is important to teach children to say "please," "thank you," "I'm sorry," and "you're welcome," welcome people with a hello, use polite table manners, ask before touching other people or things that aren't yours, keep their belongings neat, wait your turn, and admit your mistakes when you make them.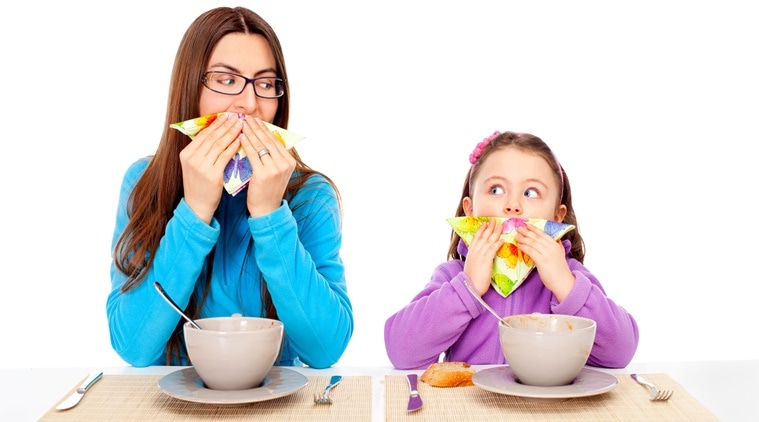 Here are some tips to teach your kids good manners every day:
1. Gratitude is important. Teach your child the importance of thanking people for gifts and other kindnesses.
2. Empathy must be visible. Understanding how others feel allows us to respond appropriately to situations.
3. Positive behavior should be praised. One of the easiest ways to reinforce your child's good behavior is to praise what they do or how they behave.
4. Let your disapproval be known and explain why. 
It is important to teach children manners in order to help them learn appropriate, polite, and considerate behavior as they get older, and to become more socially appropriate in the future. Different kids mature in different ways, and at different times. As a general rule, between the ages of 3 and 5, more complex sentences, along with expected behaviour in relationships, can be taught as manners.
How do you teach kids manners?
You should talk to your kids about the importance of good manners.

Learn about manners in children's books.

Teach your kids manners through games.

Watch videos.

The best way to have nice manners is to show them how.
Having good manners will teach children respect and will make them a better person. Saying thank you shows appreciation, while saying please shows thoughtfulness. Manners also convey gratitude instead of entitlement, revealing much about a child's character. 
In addition to showing others that you care about them, good manners make everyone feel more comfortable in social situations. Pier Forni, a professor at Johns Hopkins University in Baltimore who has written books about manners, explains that manners are like traffic lights for life.
Read also:
5 Characteristics Of A Gifted Child That You Might Notice
Why Do Parents Change Their Tone Of Voice When Talking To Their Kids
Hands-On Parenting: What Is It And How Can You Be One
Traditional Parenting VS Modern Parenting: Which is better?
Check Out These Other Interesting Baby Articles:
Devon Lehr Information
Last Blog Comments
Featured Post
Why Good Manners Should Be Taught At An Early Age
January 05, 2023