13

Rating
29

views
15

Likes
2

Comments
The definition of a successful mother does not fall into the category of the mother who is perfect and is in complete control of everything. Instead, it is someone who appreciates her family, recognizes her boundaries, focuses on what matters most and takes good care of everyone without forgetting about herself. After giving birth, most new moms experience "baby blues" postpartum, which are characterized by mood swings, crying spells, anxiety, and difficulty sleeping. These symptoms usually begin within the first two to three days after delivery and may last up to two weeks afterward.
There are a number of factors that can increase a woman's risk of PDD, and all pregnant women, regardless of where they were born, their race, ethnicity, or income level, are at risk. There is, however, a greater chance of developing it if you or someone in your family has experienced depression in the past or if you have previously experienced it.
What are the best ways to stay healthy as a parent?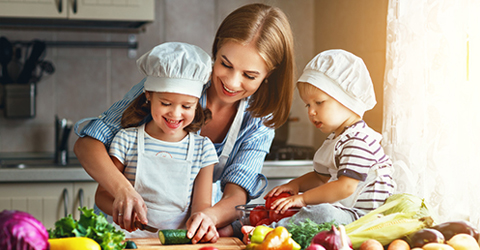 Get your day started with a healthy breakfast.

It is important to eat together as a family as often as possible.

Make sure you eat plenty of vegetables and fruits.

When eating, take your time and chew slowly.

Stay hydrated.

Plan and prepare one meal a week with your kids.
Make sure you are eating foods from the five food groups, drinking plenty of water, and exercising regularly. Try to prepare healthy meals ahead of time or choose healthy convenience foods. Make exercise a part of your everyday routine. Make sure that you are aware of how your choices may affect the health and safety of your baby. 
The first six to eight weeks after the birth of a new baby are the toughest for most people, and whilst many parents might not openly discuss many of the challenges they are facing during these early stages of parenthood, let's take a look at some of the hurdles you may face at this time with a new baby.
What do new moms struggle with the most?
Body recovery after birth

Stress. Anxiety

Sleep Deprivation

Postpartum

Finding your new identity
How do you mentally cope with a newborn?
It is beneficial to see other people in order to relieve stress.

Spend time with your partner, if you have one.

Feel free to express yourself.

Relax.

You should accept help.

Nobody is perfect at being a parent, so relax.
There is no way to enjoy motherhood more if you cannot keep the tantrums in perspective and have the ability to move through them with ease. Motherhood is knowing that sometimes even supermoms are not able to escape the tantrums from ages two to three. It is very difficult to be a mom because you have to invest so much time, energy, sacrifice, commitment, and patience that yields little outside reward. The daily routine, responsibility, and emotional weight that sometimes drains you out of your life can also feel like a vacuum. But there are moments of pure bliss when life just feels right.
Check Out These Other Interesting Baby Articles:
Haley Kesner Information
Featured Post
What To Expect From A Two-Year-Old Baby
September 05, 2022